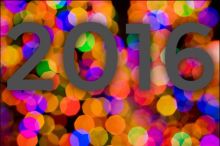 Like many, we all reflect on the past year, how it went, and what we want to accomplish by next year this time.


2015 And Looking Towards 2016
I did get out and do a good number of things outdoors this year and some visits with family and friends. In hindsight, probably not as much as I should!? I tend to still get too wrapped up in that day-to-day grind.
Before you know it, another year will have come and gone.
At the beginning of last year, I resolved to lessen the things that help to create that day-to-day grind so I can spend more time doing things I would rather be doing. I have made a lot of headway, and will continue to work towards that goal as much as practical.
More things = more clutter = more time and more stress to deal with it
Less things = less clutter = less stress and more time to enjoy other things
So, I think my road-map for next year is pretty obvious. That is, to continue what I have started last year and make plans for this coming year.
– Make more of those road trips to visit family
– Get outside and for a few more camping trips
– Get outside and fire up the grill more often
– Get outside and do more fishing
I have a few more days of time off from work, several of those days have rain in the forecast. The plan will be to knock out as many as possible of the things Midge wants me to finish up, — that "Honey do" list.
Perhaps I can take advantage of the warmer than average temperatures and squeeze in some quality fishing time? Of course, definitely have some quality time spent outdoors grilling as well! Maybe a chance to fire up my Kamado Joe and have a few cold refreshing beverages!? How about a few grilled bratwursts, maybe some burgers?