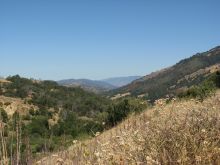 When doing stuff outside, eventually you are going to need to eat!
When I tear open a pouch of my homemade MREs, there might be a small can or two that needs to be opened.
My go-to can opener for doing stuff outside the infamous P-38. The very same one I have used since the time I was working for Uncle Sam. It has been described as the Army's greatest invention.


The P-38 Can Opener
I still have a handful of 1970s vintage "Mallin Shelby O" can openers in their original plain brown wrapper. These I have secreted away to keep them safe for use if I have no other options. I also have about 40 opened P-38 can openers that are still very much usable.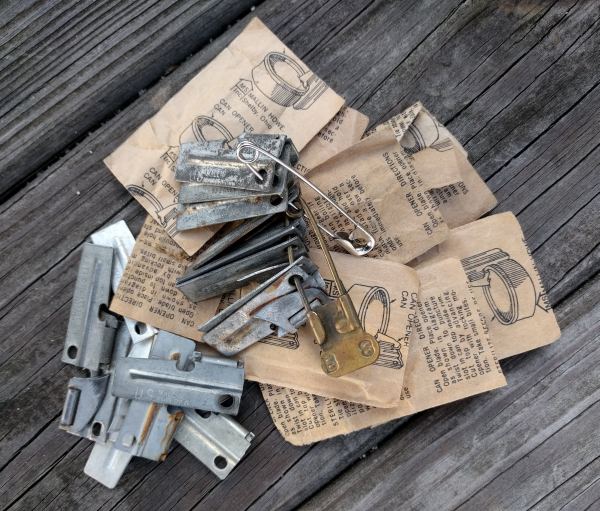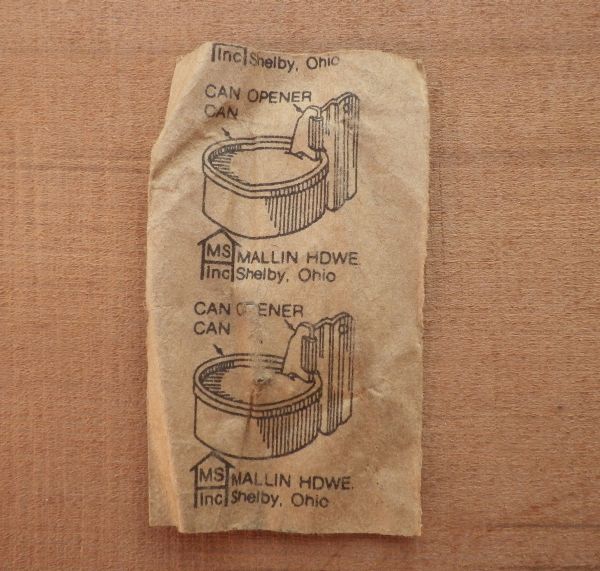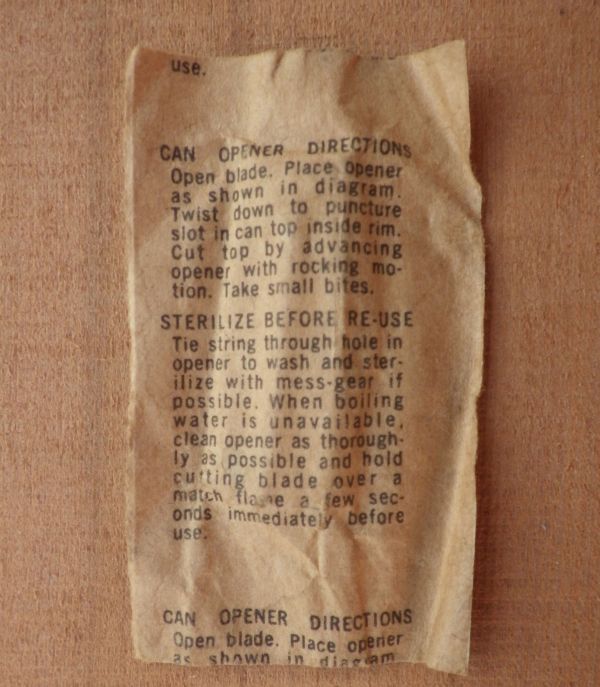 I am not sure you really needed instructions, but they are included anyway!
Wikipedia has a bit of P-38 historical and technical info with links to other sites, –including engineering drawings and specifications.
The Wikipedia article does not mention that the P-38 is also a true multi-tasker. Back-in-the-day, I used it as a lightweight screwdriver. In a snap, I could loosen the large thumbscrews that were used to hold electronics gear in equipment racks. I have also used it to scrape out a bee stinger or two. I am sure there are many other ways folks have used P-38s to improvise on a task or two?
Over time, I have picked up more modern day versions of the original P-38 to conserve my limited supply of my originals.
The Coghlan's 702 G.I. Can Opener works well. I have a few of these in my outdoor gear storage bins and backpacks. I have never had one break, but I have lost a few here and there over time. You can find these on Amazon or in the sporting goods section of most big-box stores.
Needing to stock up again, I found a big selection of P-38 "US Shelby Co" stamped can openers on Amazon. Wikipedia did say that the Mallin Hardware Company had gone out of business. In any event, I ordered a 10-pack of the P-38 openers.
I also picked up a pack of the P-51 can openers, a slightly bigger version of the P-38. The P-51 is the same size as the Coghlan's 702 G.I. Can Opener.
The P-38 openers arrived in just a few days using Amazon Prime. The P-51 openers arrived a few days later.
These new P-38 can openers, at first use, appear to be as functional as my originals. I am not sure the new openers they were made to the original MIL-O-20582 specifications.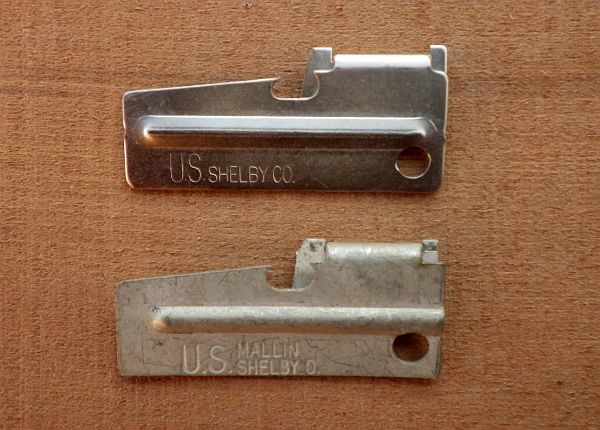 The "new" P-38 can opener is on top, the "classic" P-38 can opener is on the bottom.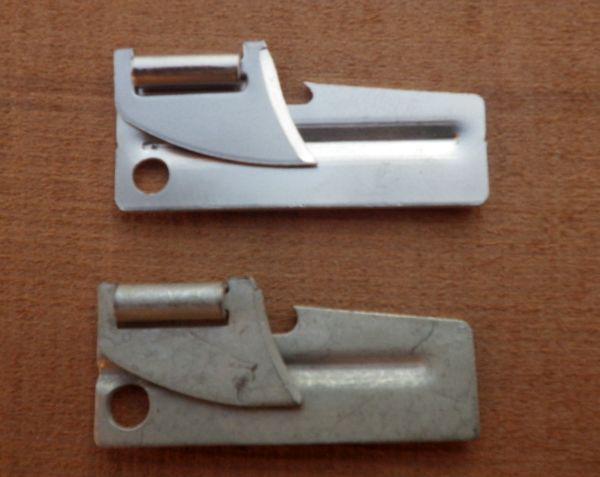 The same again, the "new" P-38 can opener is on top, the "classic" P-38 can opener is on the bottom.
I am heading out for a weekend fishing and camping trip, I am looking forward to see how they hold up.
Update – These Amazon P-38 and P-51 replicas have performed flawlessly over the past few months of outdoor use. Some folks have talked about sharpening them. I have never felt the need to sharpen any of my vintage openers, or these newer models. They continue to all work as designed.