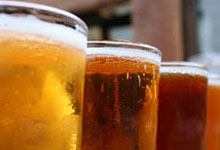 I am a huge fan of cold refreshing beverages, especially those brewed locally. So I created my own top 10 reasons to drink more craft beer!
Yep, there are a lot of these lists around but I have my own reasons. Nothing against big beer as I still buy those mass produced beverages on occasion.


Top 10 Reasons To Drink More Craft Beer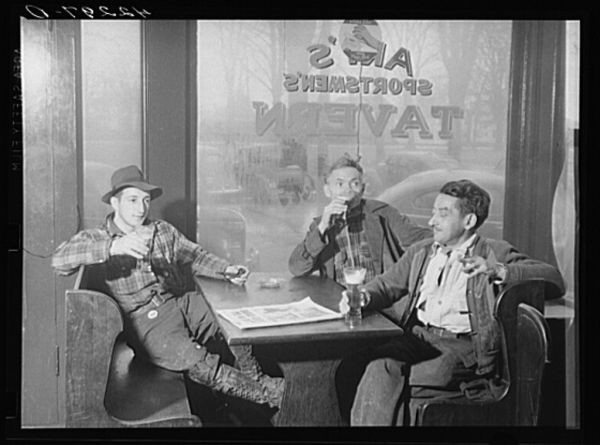 Reason 10: you might think this one is lame, but collect your own craft beer merit badges. Starting in 2015, I decided to give myself a merit badge for every 5 new craft beers that I try throughout the year. New Years day resets the counter. See how many merit badges you can collect and let me know when you earn one!
Reason 9: greater variety. Take a look at the beer shelves at your local beverage store. You see shelves and shelves of different bottles and cans. Ale's, Lagers, Stouts, Pilsners, Porters, Lambics and on and on and on …
Reason 8: with greater variety comes greater innovation. Coffee porter anyone, how about a milk stout, maybe some seasonal pumpkin ale? A lot of creativity going on. Every year, heck every season, winter, spring, summer and fall, I see something new and exciting to try. Are you keeping a list of what you have tried?
Reason 7: quality ingredients, I don't think that anyone would brew with crappy ingredients, but the smaller guys focus on the details.
Reason 6: variety, chances are you will find a beer style that will go with your favorite table fare! Yes, they all pair well with cold pizza!
Reason 5: economics, why not keep your money in your own neighborhood? Chances are there is a craft brewery near you. Go check them out!
Reason 4: friendly and social, while your checking out the brewery, talk to the folks that work there. Chances are you can get a tour and some fresh from fermentation tank taste tests!
Reason 3: health benefits, yes there are a good number of studies that show your favorite beverage as beneficial. Who doesn't want to sit around the fire pit in your golden years with a cold beverage close by?
Reason 2: creativity. Have you looked closely at the art work on the bottle? Is there a story? Check out those cardboard six pack carriers sometime.
Reason 1: I managed to avoid the increased alcohol content reasons, any discussions on cost (buy a growler!), and as you probably guessed, my top reason is that craft beer just tastes better. With all of the varieties to choose, those seasonal brews, the ales, the lagers, the porters, you can find a new favorite, or more like favorites! So these are my top 10 reasons to drink more craft beer! I am getting thirsty, gotta go …