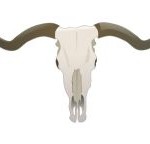 This post is the first in a series on how to make beef jerky with a dehydrator.
A lot of folks ask me what to look for when shopping for their own food dehydrator. So that will be the first topic I will talk about.
I have been using a food dehydrator for over 30 years, making all sorts dehydrated meals and snacks for doing stuff outside, heck, even doing stuff inside also.
I also get a lot of requests for beef jerky samples from folks at the work place. — they know that I make a LOT beef jerky, — from mild to spicy and everything in between.


How To Make Beef Jerky With A Dehydrator
So let's get started …
You need a food dehydrator, do you already own one?
If not, here is a list of things to consider when you are shopping around for your food dehydrator.
1) Is it expandable? Most dehydrators you buy include 4 or 5 trays. Can you use more, can you get extra trays? How many trays will your dehydrator hold?
2) Can you dry bigger items? For example, can you dry that extra bunch of parsley or cilantro you just purchased?
3) Does your food dehydrator have an adjustable thermostat? Not just that low-medium-high switch, but can you vary the temperature?
4) How easy is it to keep clean? Where I live, things generally fall "down" because of gravity. What about where you live? Lots of dehydrators have their fans at the bottom, not on the top or the side. Little food debris bits and excess beef jerky marinade will fall down into that fan and may cause issues or burn out the fan motor. Check those Amazon reviews!!!
5) Does it come with some of those fruit roll up sheets, can you buy extras? They are handy not only for fruit, but making things like dehydrated pasta sauces. Can your dehydrator accommodate more than using only one at a time?
6) Some dehydrators come with mesh screens for drying small items? Can you buy extras? This is a "must have" item for me when I am gearing up for a backpacking trip.
7) A few dehydrators sport a timer. I have never found this to be very useful. How long do you dry beef jerky? Well, I dry mine until it's done!!
8) A fan, it moves that air, water, and heat out of your dehydrator and food. Almost a no-brainer, but I did once own a dehydrator that did not have one.
9) Cost? Well, I like to compare, evaluate, and research the features.
My current dehydrator is a Nesco FD-60 Snackmaster. It meets ALL of the considerations listed above. You can find the Nesco FD-60 food dehydrator on Amazon, along with Nesco and other models as well.
While my Nesco FD-60 was way under the $100 mark, you can find other food dehydrators well north of that figure! I am not sure they are any better or as flexible and what I already have.
Wikipedia has a good write up on how food dehydrators work, it's worth a moment or two to check it out.
Okay now that you have chosen your dehydrator, — now on to the how to make beef jerky with a dehydrator part of this post, — and making something really easy and tasty.
What you will need:
About 1 1/2 pounds of thinly sliced beef. My local big-box store (Walmart) carries a big selection of thin sliced meats. How awesome is that! All of that hard work is already done. I like the thin-cut milanesa steak for my own seasoned jerky! And the unseasoned jerky that I make, — for my four-legged BFF treats. It is a fairly lean cut and I really do not need to do anything else than slice it, with the grain, into the optimal size jerky pieces. As a bonus, it dries faster.
The thin-cut milanesa steak is about 1/16 inch or so in thickness, maybe a bit more or a bit less. A thin-cut milanesa steak in a 1.5 lb package takes about 5 or 6 trays in my Nesco FD-60 food dehydrator.
Marinade:
1/3 cup Worcestershire sauce
1/4 cup soy sauce
1 tablespoon of your favorite steak sauce
2 teaspoons red pepper flakes, more if you want
1 teaspoon liquid smoke
1/2 teaspoon fresh ground black pepper
1/2 teaspoon kosher salt
1/2 teaspoon garlic powder
1/2 teaspoon onion powder
Method:
In a bowl, mix the marinade ingredients until combined.
In a one-gallon zip style plastic bag, add the sliced beef and the marinade. Mix well. Place in the fridge overnight to marinate. Turn over a few times to keep everything well mixed.
The next day, drain out the excess marinade, if any. Place the meat strips on the dehydrator trays, making sure that you leave a bit of space between the slices.
Dry until done, the jerky should bend but not snap. When fresh from the dehydrator, your jerky is warm and pliable, meaning it bends really easy and you may not think it is completely dry. After a few batches, you will get a good idea of how long it takes to dry.
Drying times depend on a number of things, such as, — how thick the meat is, — how much is in your food dehydrator, — drying temperature, — and humidity.
When finished, I will use those handy zip style gallon size bags. I will double bag what I have just made and refrigerate until needed.
Enjoy, and YUM!
As a footnote for folks who are interested, some info from my last batch:
– A 1.87 lb package of thin-cut milanesa steak was $7.44/lb or $13.91 without taxes
– After sitting overnight in the marinade recipe, then drained, 2.1 lbs
– When dried, about 5 hours, this same 1.87 lb (29.9 ounces)  package dehydrated to just 12 ounces, –losing about 60% of its starting package weight.
As far as ingredients as compared to the store bought stuff? Well, — you know what you just put in that marinade you mixed up!
Next time you're out, take a look at the $9.99 for a 6.5 ounces of "grab and go" jerky. Take a look at those ingredients, just what the hell are "flavorings," what is "hydrolyzed corn protein," or "yeast extract." You didn't put any of that crap in your own homemade beef jerky!
Keep and eye open at your local meat counter, sometimes you can get this stuff marked down when it gets close to its "best by" date.
Be sure to check out my Food Dehydrators page. This is where I link to all my recipes and food dehydrator posts in one easy place.