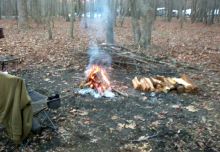 Getting outside and doing stuff is awesome! The fresh air, the outdoors, it just makes us all feel better?
With spring knocking at the door, my inner caveman wanted to get outside. A bad case of spring fever maybe? Anyhow, this past weekend, we were able to get out for a quick overnighter camping and fishing trip.


Plan B Fishing Trip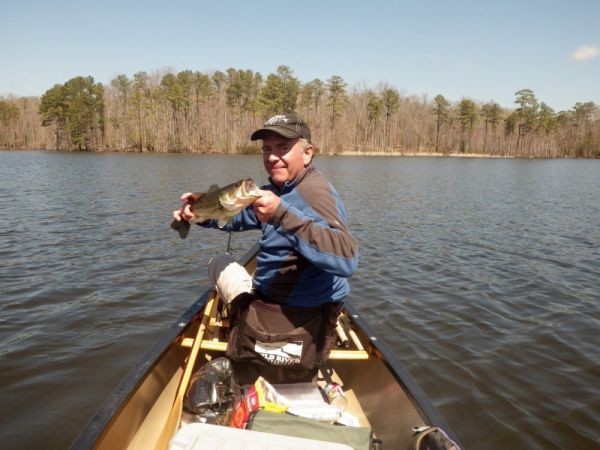 We had planned to drive out to the western part of the state for an extended camping and fishing trip. The rain over the past few days caused the river levels to rise causing us to revert to a "Plan B" trip.
Plan B trips are good to have worked out in advance for those short notice outings. We usually work these out while sitting around a campfire with a few frosty cold beverages. You know, the "what we should do someday" stuff.
With the forecasted temperatures in the 40 to 50 range, we set out to our Plan B location, a reservoir about an hour's drive away. We would meet at the campground, set up, and go do some serious fishing.
We were hoping to catch something, anything! On our earlier January trip, all we caught were stick fish and lots of schmuck off the river bottom. No complaints then, it was still great to be outside doing stuff!
We did manage to catch some bass, just a few. Those bass were sluggish and not all that eager, mdash; it took a lot of "figuring out" what they wanted.
Yep, you need a Plan B!
What are your "Plan B" trips?