Time to whip up another batch of my healthy homemade dog treats for my furry four-legged BFFs. Their Treat Jar is running on empty and they are upset!
They really like the beef jerky treats that I make for them. It is one of their favorites; actually, nearly everything is their favorite!


Healthy Homemade Dog Treats
Making your own healthy homemade dog treats is really easy to do and does not take long at all. All you need is a dehydrator. Unlike the dog treats found in the big-box stores, these treats do not have any additives that might have come from that grade school chemistry set. As I have gone down my own Paleo Diet road, it was only natural that these paleo ideas extend to the BFFs.

You might call these paleo dog treats, or maybe even caveman diet dog treats. Yep, these might be the very same treats that our caveman ancestors would have given their cavedogs.
Pull out a bag of those store-bought treats and look at the ingredients. How many are there? Are they something you can buy at your local grocer? I don't know about your neighborhood grocer, but mine does not carry containers of "byproducts," "preservatives," or "natural flavors," whatever those are?
Healthy Homemade Dog Treats – Variety
This is my recipe book of healthy homemade dog treats if you are interested in checking it out?
Inside this book you'll find food dehydrator recipes for healthy homemade dog treats. Recipes such as:
– homemade beef jerky for dogs
– dehydrated sweet potato chips for dogs
– dehydrated duck jerky for dogs
– and a lot more
No byproducts, no preservatives, and no unknown "natural flavors." Just those healthy homemade dog treat all-natural flavors you and your BFFs know about.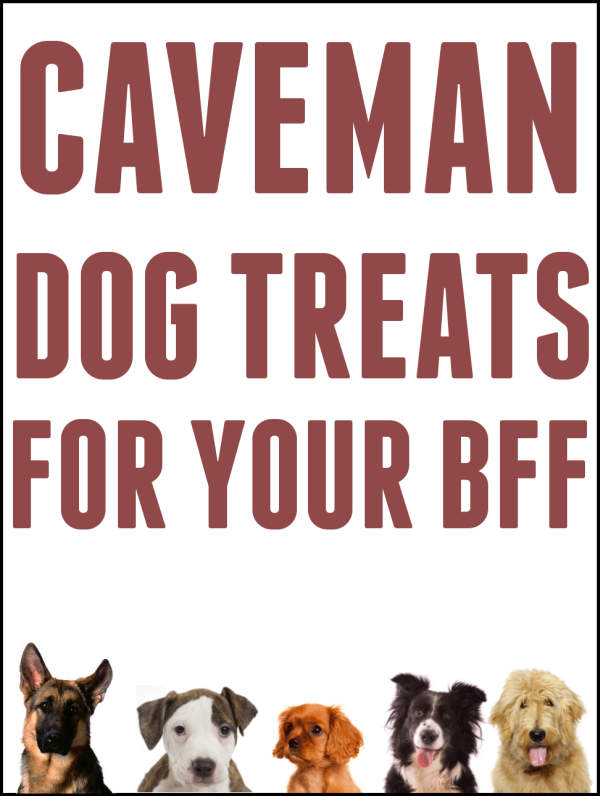 Now if only I could get Midge to stop handing out the store-bought dog biscuits! It is really hard to say no to these guys.
Check out my food dehydrator page for other recipe ideas, tips, and tricks.