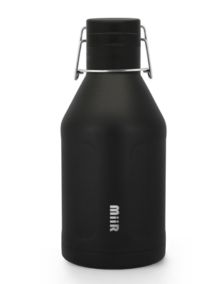 I recently picked up this really nifty MiiR stainless steel beer growler from Amazon. If you are shopping around for something similar, you might consider this one?
This past weekend, we did a backpacking trip out to Virginia's Ramsey's Draft area of the George Washington National Forest. It was a good opportunity to test it out. This beer growler does a good job transporting craft beer to the house from the local breweries! But how would it handle a weekend backpacking trip?


MiiR Beer Growler Review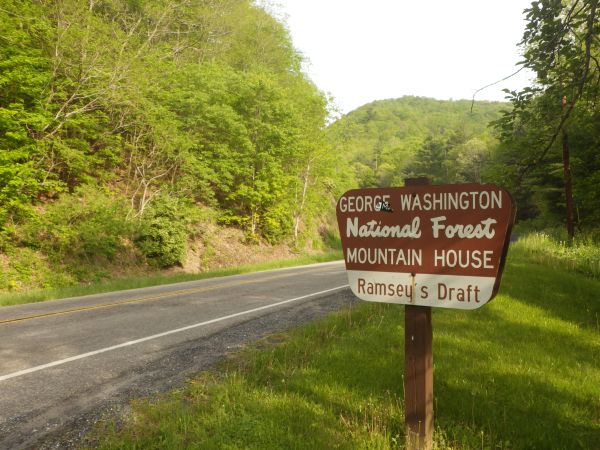 I already own a good number of beer growlers, it seems like I never have one with me when I decide to bring home some tasty beverages for a weekend cookout. All of my other beer growlers are glass; this is the first stainless steel growler in my growing beer growler arsenal.
I really like the idea of having a non-breakable stainless steel beer growler. How many times has that empty beer growler rolled off the front seat on the way over to fill it up?
First, some basic info:
It appears to be well made and is also pretty spiffy looking as well! It is a double-wall vacuum insulated, thermos like, awesome craft beer transporting gizmo.
The folks over at MiiR have these specifications:
12.5 inches tall, 5 inches wide
2 pounds empty weight
This is what I came up with for the MiiR beer growler:
11.5 inches tall, 5 inches wide
1.1 pounds empty weight
6.1 pounds with about 64 ounces of Big Ugly Brewing Company Rocker IPA.

These measurements were taken the night before heading out to Ramsey's Draft for that backpacking trip. I thought a full beer growler would weigh more? Yep, this was the first time toting something like this along!
I was really concerned this flip top beer growler would pop open inside my pack, but that never happened. Even after a good number of miles hiking and including climbing over or under all of those fallen trees blocking the trail!
So, now to the important stuff! How did it taste!
Once arriving to the campsite, first things were first! Nope, it wasn't setting up tents or gathering firewood. It was getting that MiiR beer growler into some cold mountain stream water to chill!
Later in the afternoon …
Stainless steel beer growler, no glass to worry about!
Later on …
Sorry no more beer pictures, it was dark. But the beer was awesome. There was no loss of flavor or carbonation after 24 hours of getting bounced around in the backseat of a car, then inside that backpack.
So, if you're looking for a stainless steel beer growler, consider this one.
Amazon had the best price I could find anywhere for this MiiR beer growler.