This past weekend I hooked up with Rob and headed out for another weekend adventure. This time we set out for a backpacking trip through the Dolly Sods Wilderness area in West Virginia.


Dolly Sods Wilderness Area
For more about the Dolly Sods Wilderness area, a hiking map, and some really cool images, check out this link. We started our own hike from the Blackbird Knob Trailhead along Forest Road 75.
The weather cooperated; it was beautiful fall day. The daytime high temperatures reached somewhere in the 70's. The lows were probably close to 30 degrees judging from the frozen water in my water bottle and the coating of frost covering my Crazy Creek rollup camping chair. The forecast was closer to the 40-degree mark. Hum … I think the weatherman was wrong on that one …
Beside the chance to enjoy the great outdoors to see some beautiful scenery and watch critters going about their daily business, — I could also practice some of the skills I have written about here on this blog.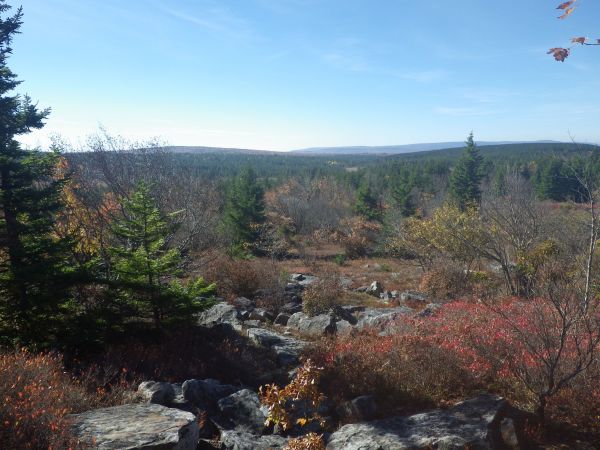 We were able to start a fire without using any matches. Fire starting is something I consider an essential skill that I continue to hone. Checkout those earlier fire starting skill building posts here and here.
Finding enough dry wood, actually, scrounging up enough wood for a campfire was a bit of a challenge. Evidently, our chosen camping spots had been used quite a bit in the recent past. Dolly Sods does seem to be a very popular outdoor destination for hikers and campers!
Anyhow, I had tucked away some dried grasses and cattail fluff in a plastic bag before leaving for this adventure. I then added to this tinder collection as we hiked along and later searched for firewood.
Towards dusk, we broke out the fire striker and managed to get an ember into that tinder bundle. With a few good puffs air, we had that ember glowing. In a few more good puffs of air we had that bundle smoking, then bam, it was in flames. Adding some twigs, then some progressively larger sticks and pieces of wood, we had a nice warming campfire blazing away, — all without using a single match.
Fire starting, without matches, without modern day fire starters, using just your noggin, is a necessary and potential live saving skill we should all strive to master!
For some lightweight backpacking food, I had brought the usual assortment with me, — my homemade beef jerky, a number of freeze dried food pouches, crackers, cheese, and some pepperoni slices for a nice little appetizer as we sat by the fire and watched the setting sun.
Eating on the trail, for me, is all about ease of preparation and simplicity! On this trip, I had stocked up on pouches of Mountain House freeze dried food. I have always had good luck with these and usually have some stashed away in my own survival pantry. You can read some pretty good Mountain House product reviews over at the Best Freeze Dried Food Guide website.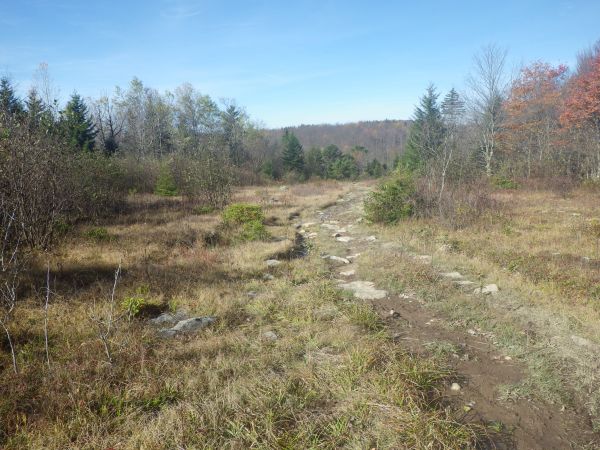 Getting outside and doing stuff is what this website is all about. I recently ran across the term, Forest Bathing, or Shinrin-yoku.
If you enjoy getting outdoors and doing stuff, then you might be doing this already. Evidently, Forest Bathing is good for what ails you. Studies show that this is down right therapeutic, reducing stress and a whole host of modern day ailments.
I am not sure how much was spent on these studies. I have known for a good long time, that being outside just makes a person feel better. Rain or shine, warm or cold, getting outside and away from the keyboard and the TV does a person good.