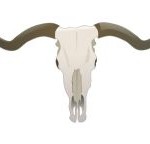 This post is the first in a series on how to make beef jerky with a dehydrator.
A lot of folks ask me what to look for when shopping for their own food dehydrator. So that will be the first topic I will talk about.
I have been using a food dehydrator for over 30 years, making all sorts dehydrated meals and snacks for doing stuff outside, heck, even doing stuff inside also.
I also get a lot of requests for beef jerky samples from folks at the work place. — they know that I make a LOT beef jerky, — from mild to spicy and everything in between.
Continue reading →