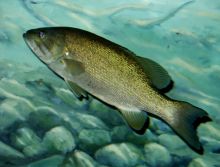 Spring Fever? It is time to get out and restock that tackle bag for some early spring crankbait fishing.
The local ponds and lakes in my area are still frozen or slushed over; old man winter is still hanging around. When that thaw starts, I want to be ready to get out fishing and see what might happen.
What about you, are you ready?